Corporate Film and Media
Made in Germany
Films for
International Clients
NEXTFRAME is a film production company based in Hanover, Germany. We love to work for international clients and invite inquiries. We produce corporate films, commercials, documentaries and TV features with an above-average high standard of quality. We do have an additional focus and expertise in architecture and commercial real estate marketing.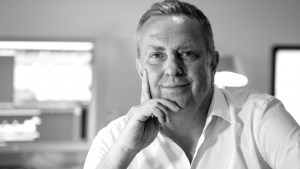 Jan A. Wolff, founder and head of NEXTFRAME, is a passionate filmmaker, he works as producer, director and author. His films were awarded at Cannes Corporate Media & TV Awards and Filmfestival CineRail, Paris.
Jan A. Wolff is member of AG-DOK Documentary Association Germany and AKNDS Chamber of Architects, Lower Saxony.
International Productions
Center of Dental Medicine, Zurich
University of Zurich, Switzerland: The Center of Dental Medicine offers a broad range of treatments, from simple to highly specialized and is also one of the leading educational centers for dental students and postgraduate dentists.
Contemporary Art in Architecture
The art of Rebecca Horn and Peer Kirkeby at German Bundesrat, Berlin [German with English subtitles]
Hotel Meliã La Defense, Paris
The new hotel of the spanish hotel chain Meliã shows outstanding modern architecture in Paris.
Crossed Fingers
This film was the major part of the successfull application of Kazakhstan for world exhibition "EXPO 2017 Astana" at the B.I.E in Paris. Our film was awarded Silver Dolphin at Cannes Corporate Media & TV Awards.
Pollution Solution
Our "Climate Stars" commercial was awarded on Filmfestival CineRail, Paris, "Special Mention of the Jury Advertising Films"
How is Hannover like?
Nina is working at Hannover Airport and she is getting arround with you.
EMPORIO, Hamburg
A documentary about a spectacular construction site of a high rise building in Hamburg.
Alibaba at CeBIT
One day at CeBIT Trade Fair with our client Ailibaba.com and it´s business ambassador Terry von Bibra. Trade Assurance, their payment protection service, was promoted at the CeBIT and it received positive feedback from businesses looking to import from overseas.
Chilehaus, Hamburg
Chilehaus has been awarded the status of UNESCO World Heritage. Here is our film about the beauty of the architecture of the building. It´s a special example of German Expressionism of the 1920s.